A Doll Street Challenge – sponsored by Fairfield and Studio Galli
Join us on this fun challenge and aim for one of the fabulous prizes offered by our sponsors. The challenge is open to everyone, even if you are not a Doll Street member.
The challenge is to create a mermaid (or merman) using one of the patterns available on Doll Street or a One of A Kind doll and submit photos for the web site. Size and medium is up to you! If you think that you are a beginner and stand no chance of winning, then think again. Check out the prizes and categories which have been created with ALL abilities in mind.
Click the mermaid to find out more!
I am excited to have Angela Jarecki bring us her mermaid Encai Nou. This lovely mermaid is a mummy – she comes with a bonus baby mermaid pattern! Members get a discount on this class.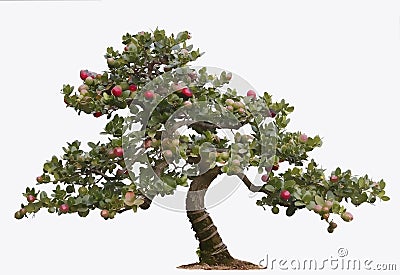 Well I learned something new! On Doll Street's club Journal, we were having a discussion about armature wire. We often have a Topic Of the Week. This one was most fruitful. I knew about aluminum wire and have used old electrical wire, which is copper. I knew not to use old coat hangers, because they are hard to bend and can snap.
What do you need to consider with armature wire? You need it to be strong enough to hold up the figure, bendy enough to be easy to work with, and it must not rust You never know, but your doll may get wet at some point, or be subject to humidity.
Gauge is also important. Size 18 seems to be the most popular. 20 or 22 is thinner and okay for arms. Chenille stems are good for hands and can be used for small dolls. They can even be braided together for strength on a small figure. the electrical wire I use comes covered. When you strip the cover, you get two coated wires and a copper ground wire. I find this works very well and I'm recycling old wire, which makes me feel good!
  Now here's the new thing I learned: bonsai wire comes in copper and aluminum. It comes in different gauges and is cheap! If you buy wire at the art store or hardware store, you can pay big bucks for it. This stuff can be found at some hardware stores and online – cheap! I like that! So that's my next purchase, once I use up the electrical wire that I have.
What kind do you use?
Laura Lunsford brings us this chic grandma for us to honor our mothers. Special price until Mother's day! Click the image to order.
Dawn Schiller is so generous. This class will debut this weekend at Artistic Figures in Cloth and Clay in Columbus Ohio. It will Debut here on Doll Street May 3.
Dawn will once again share the magic of polymer clay and teach you how to shape a face while creating this fun character.
Click the image to join the fun!
All our classes begin on Friday at Doll Street, giving you a weekend t
o start work on a new project! Angela Jarecki's Abundance class began on Friday and is going very well. You can still join the fun.
This Friday Victoria DiPietro's Poppet class begins. This beautiful doll will be a delight to make. I am so happy to bring this class to you. Victoria has offered a sneak preview. Click here to see it.
Have you seen the new patterns in the store? I am so happy to have Barbara Schoenoff bring us her patterns. We have begun with a mermaid, naturally!! I'll be adding more from her Carnival series soon!
Meet Scylla! Such a lovely creature, ready to recline on a rock near you! Click the image to order.
It's so exciting to introduce a new designer to Doll Street! Meet Victoria DiPietro and her fabulous class, Poppet.
Get your FREE preview of this class here. It is so beautifully explained, you are going to love it!
This doll is created with cloth and paperclay. Class starts April 12. Don't delay! Register today! Then you can gather all the supplies before class begins! Click the image to register.